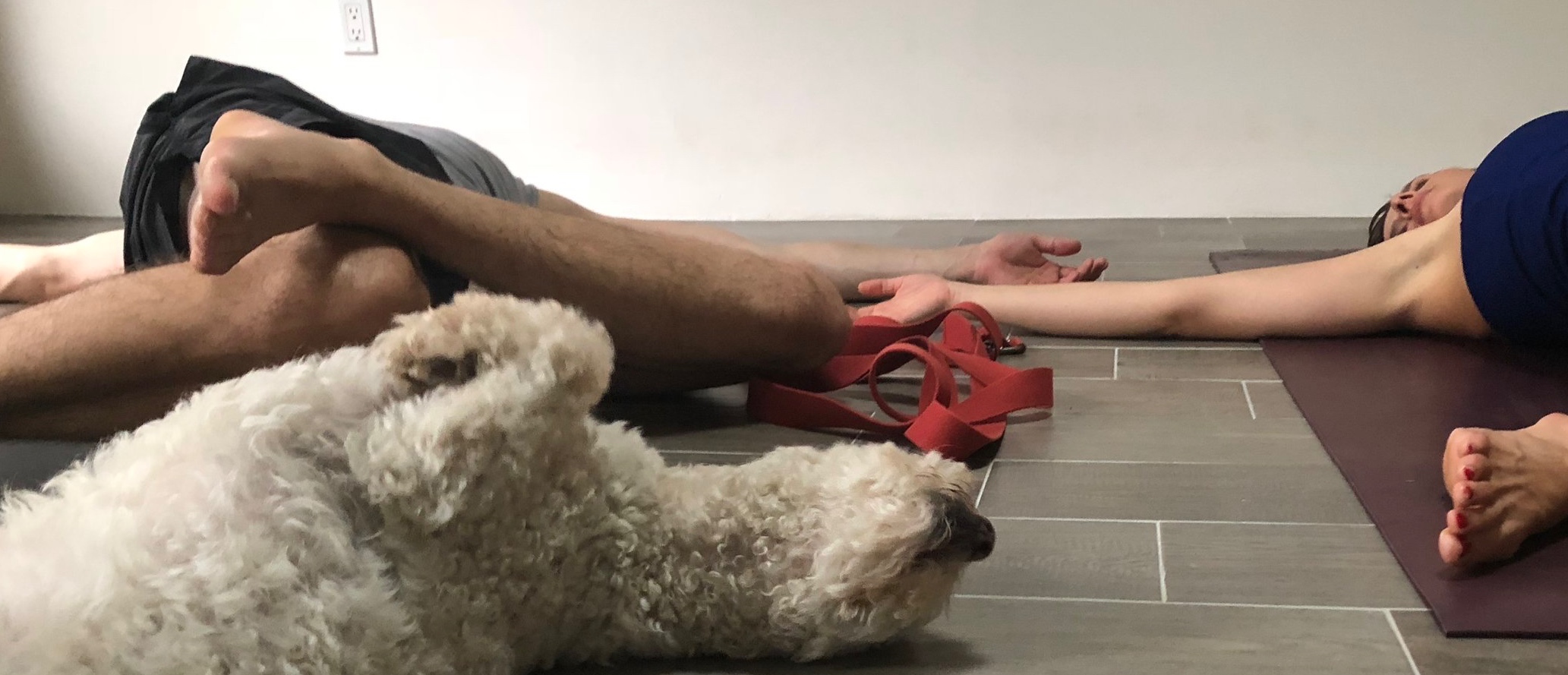 Hima, Fireflow studio dog and co-instructor
Fireflow Yoga's Garden studio resides in a tranquil space overlooking a garden. We are 100 metres away from Fiesta Farms. We are a few minutes from Christie Pitts and Christie Station. Looking to book your session ? Call us at (416) 839 -6621
ARRIVING BY CAR:
There is plenty of street parking on Essex. After class you might go for a bite in Koreatown or many of the Annex restaurants on Bloor.
CYCLING TO YOGA:
If you are cycling you can bring your bike around to the back. We are located across the street from Essex Public School. They also have bike racks in front of the school
ARRIVING BY SUBWAY:
Fireflow is located a short walk from Christie Station on the Bloor subway line. From Bloor walk north on Christie to Essex. Turn left on Essex. At the corner of Essex and Christie you will see Fiesta Farms, the largest independent grocery store in the city. After class you can stock up on their large supply of organic produce and local products. If the bus is there you can also take the Christie bus north from Bloor to Essex otherwise it would be quick to walk.